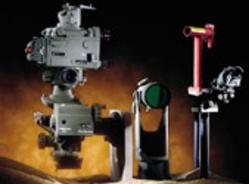 PCT is an award-winning manufacturer of optical instrumentation components such as those found in interferometers, reflectometers, refractometers, and spectrometers. Investment casting is the obvious choice for optical systems requiring precision tolerances, light weight materials, and cost-effective production.
Our optical instrumentation castings are available in a wide variety of metal alloys, including precipitant hardened stainless steels, aluminum, and low magnetic permeable stainless steels.
We offer a number of secondary machining services to further expand the mechanical properties of optical instrumentation castings, including heat treating, surface finishing, plating & painting, and metallurgical testing.