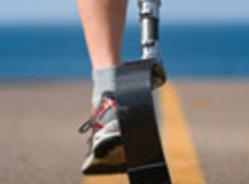 Featuring close tolerances and high dimensional accuracy, as-cast Netshape medical investment castings come as close to replicating the human bone structure as current technology allows.
Over our 30 year history, we've developed numerous metal prosthetics and sanitary castings, including hip joint replacements, femoral & tibial knee replacements, and canine implants. These medical castings generally do not require multi-part assemblies, making them ready to integrate in their as-cast state.
​Investment castings also feature the smoothest surface finishes in the metal forming industry, allowing for painless artificial joint travel. We conduct extensive penetrant examinations, radiographic inspections, and metallurgical testing to ensure the quality of our metal prosthetics.​