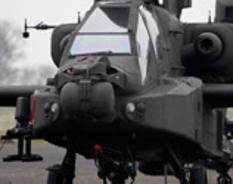 From Boeing to NASA, PCT provides high quality investment castings that benefit the aerospace industry in cost savings, production speed, and durability of components. Equipped with the latest in sophisticated design technology, we engineer and fabricate new aftermarket aerospace castings, as well as recreate legacy components for OEM retrofitting.
From concept to completion, we provide support in material selection and part design. Aerospace investment castings are built ready to integrate, providing significant cost savings over other manufacturing methods.
Our rapid prototyping capabilities allow us minimize aerospace casting design-to-cost, as we can quickly verify dimensional accuracy without hard tooling. Rapid prototyping can significantly cut lead times, and are ideal for bringing a product to market quickly.
PCT and the aerospace industry
PCT has a history of designing intricate, light-weight aerospace investment castings used for non-critical components. Our casting method allows for high repeatability, varying wall thicknesses, and a significant reduction in testing time.
Quality has always been top priority, especially for aerospace components. Our in-house metallurgical testing facility can verify dimensional accuracies, design tolerances, and structural integrity. Magnetic particle inspection and ultrasonic testing are also available to detect interior or exterior defects.